As far as car insurance companies are concerned, a sports car must have certain, distinguishable features if it is going to be considered a sports car. For some insurance companies, having only two doors is enough to qualify. For others, the sports car determination depends on the horsepower. Still others look at modifications that have been made after-market.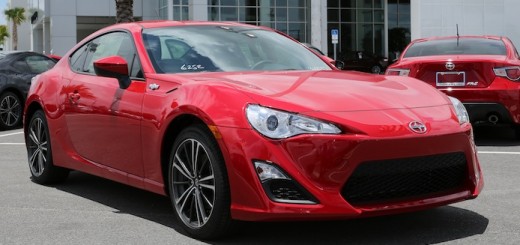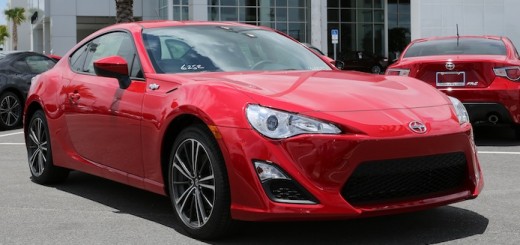 Of course, some sports cars actually get into the six-figure range and are way out of reach, but affordable models do exist. Here's a brief list of some of the best affordable sports cars from the 2014 model year that generally range from $20,000 to $40,000.
Mazda MX-5 Miata
The Mazda MX-5 Miata is one of the highest ranking affordable sports cars in 2014, due to a number of different factors. It handles particularly well, and even though the engine isn't as powerful as some other models, it does pick up pretty quickly. It comes with a five-speed manual transmission, but you can also get a six-speed manual and six-speed automatic, if that's more to your liking. The Mazda MX-5 Miata gets good fuel economy, which always helps, and it comes standard with a six-speaker CD audio system and an auxiliary audio input. It's a two-seater and doesn't have a lot of storage space, but for an affordable sports car it's a good choice.
Scion FR-S
The 2014 Scion FR-S has many features that make it one of the top choices for affordable 2014 sports cars. The seats are comfortable, there is a small back seat, it handles well, the engine responds well and it comes standard with a touch screen audio display that wasn't part of previous models. This car also doesn't have superpowers when it comes to acceleration, but it has enough to let you know you're driving a sports car. It comes standard with a six-speed manual transmission and shifting is easier than most. A six-speed automatic version is also available.
Ford Mustang
The Mustang is more of a classic sports car, but the 2014 version still has what it takes to be in the discussion. The 2014 Mustang comes in coupe or convertible, six-speed manual transmission, V6 engine and surprisingly good fuel economy. The Mustang handles well and is good for tight, city driving or long drives out on the highway. With the V6 engine, the Mustang accelerates fast, but it is possible to ramp that up even further with a V8 engine. The Mustang is supposed to get a re-design in the 2015 model, so this is likely the last chance to get one with this specific design and features.
Chevrolet Camaro
The Chevy Camaro is another classic, and 2014 has eight different models available for the sports car loving public. The styles range from a base 1LS to the old school, high performance Z28. The 2014 Camaro seats four people and the base model has a 3.6 liter V6 engine, rear wheel drive and six-speed manual transmission. Camaro SS models have a 6.2-liter V8 engine and the Z28 has a 7 liter V8 under the hood. Basically, you have quite a lot of choice where the 2014 Camaro is concerned, including an impressive safety score.
Nissan 370Z
The 2014 Nissan 370Z comes in a couple of different body styles, as a two-seater with rear wheel drive. It comes standard with a V6, 3.7 liter engine and six-speed manual transmission. Another option is the seven-speed automatic transmission. The 2014 Nissan 370Z handles well and accelerates quickly and fits the definition of sports car all the way. Some of the standard features on the inside include four-speaker audio system with an auxiliary audio jack.
Honda CR-Z
The 2014 version of the Honda CR-Z is a two-seater, two-door coupe. Depending on which specific model you buy, either manual or automatic transmission may be standard. The Honda CR-Z handles well and picks up well and continues its reputation as one of the more popular affordable sports cars on the market.
Any "best" list is going to be subjective and open to discussion, but taking the initiative to buy any of the affordable sports cars on this 2014 list will give you a car that's worth owning. You may have a favorite make or model that helps to influence your decision, or you may have had a bad experience with a particular make or model that steers you away. Whatever your reasoning, sticking with a reputable name will usually give good results.