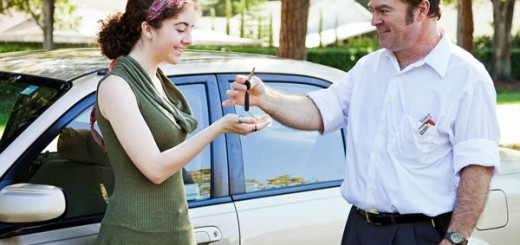 Buying a used car can be a surreal experience and you'll often meet more tricksters than people who are actually trying to sell you a decent car. This is the reason why it is so critical to have a few car shopping tips – so that you know exactly what direction to take and how to avoid driving off the lot with a total lemon. The first thing you need to know is that you should always be cautious. Even if a certain dealership has great reviews, you still want to keep a number of crucial factors in mind. Here are five important things to keep in mind when buying a used car.
The true age of the engine
Some consumer reports suggest that used car sellers are placing cheaper engines inside vehicles and then tampering with the odometer to make it look like the car hasn't been driven that often. This little fraudulent move can cost you a lot of money and time. So, make sure that you have the engine and the odometer inspected for changes. You can also ask quite bluntly whether anything has been altered.
Your instinct will undoubtedly let you down. Buying a used car isn't one of those things where you can utilize the power of divine intervention – you can never tell yourself that a car "feels" good. A car is a mechanical object and just because you can't see any major issues, it doesn't mean they aren't lurking just beneath the surface. So, make sure that you do a top to bottom inspection. In the end, your intuition is not a mechanic and it won't know whether a car is a dud or not.
How much will you be driving? This is an important consideration to make, because if you are driving a vehicle for a regular commute, you probably want a newer used vehicle. Some older, classic vehicles may fair better for a weekend jaunt into town instead of the daily grind. If you do need a daily driver, you are much better off visiting a used car dealership, for a reliable vehicle that won't let you down.
The true value of the vehicle
There is a true value of vehicles and then there is the inflated value. To protect yourself from getting duped by a used car dealer, you want to research the actual value before you head to the lot. There could be minor cosmetic issues that could take the vehicle from "mint condition" to "very good condition" – both have different valuations.
The reputation of the dealer
Many people focus on the condition of the vehicle – whether it's in good shape or has a fair price – but they don't often think about the person selling the car. So, make sure that you look up reviews about the dealership, the dealership owner and so on. If everything checks out and the reviews are good, it is pretty safe to say that you are in good hands.