Have you ever gotten your car washed and then wondered how they got it to look almost like it just rolled off the lot? Indeed, car-detailing services use a number of industry tips and tricks to make a car look so clean – and it is more than just a trip through the wash. Cleaning the top layer of dirt off the vehicle is just one part of the washing and waxing process. If you want to really make your car look amazing, you have to get deeper. Your car has a few layers of paint, so you have to get deep enough to not only remove the superficial layer of detritus, but also scuffs and other wear and tear. Here are five tips for washing and waxing your car like a pro.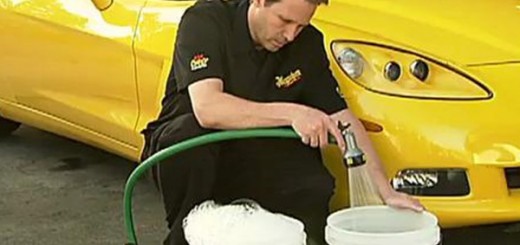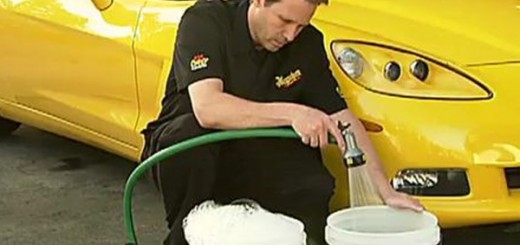 Clean out the interior of your vehicle. Customarily, you want to clean out the inside of your vehicle before you wash it. If you want to get that professional look, you want to make sure your vehicle is spotless – inside and out. You also want to throw out any old wrappers, trash and anything else that doesn't belong in your car. If the interior of your vehicle is particularly dirty, you may want to use a vacuum to get into the upholstery and between the seats.
Start with a base wash. You don't want to use any household cleaners – you want to get the professional stuff. You can usually find auto grade soaps and cleaners at a car supply shop. You want to use these soaps because they are custom formulated for a vehicle. Using household cleaners could actually cause damage. When cleaning the exterior of your vehicle, you want to use a soft rag – something that won't scratch your topcoat.
Use clay to remove major scuffs. The power of clay can be amazing and it can remove some of the deepest and hard to remove scuffs. Any car detailing company On The Spot will use clay to remove scratches, key marks and even paint from cars that may have bumped into your vehicle while trying to park. When applying car detailing clay, you want to be careful not to dig too deep, because you could make the scratches and scuff marks worse.
Apply the wax. This is the most delicate part of the car washing and waxing part, because the wax is what will really make your car shine. There are a couple of ways to wax your car. You could manually apply the wax or you can use an electric buffing tool to really take it to the next level. If you don't have a tool, you can always apply the wax in a circular motion with a soft rag until you can't see any more streaks.
Clean your dashboard and other surfaces of the interior of your vehicle with special cleaners. You can usually purchase special wipes that are formulated with cleaning solutions. If you really want to make your car look like it just stepped off the lot, making sure that the interior of your vehicle shines as much as the exterior is critical.